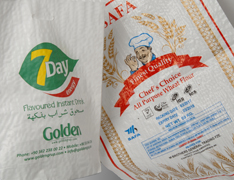 Remak presents discriminating solutıons in "flexographic printing" process on polypropylene woven fabrics for the international food and construction industries, representing well known trade marks in their fields.
Remak equipment quality and versatility enables them to maintain a favorable position in the printing machine industry.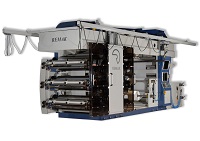 Remak has been showing growth in its technology dedicated product ranges since its start with daily hand bag printing equipments. Thanks to Remak technology in flexographic printing machinery, also Stack Type Flexible Film Printing machines are being presented to the market. State of the art production capability and its flexible solutions enable Remak, to make special adjustments according to the customer requirements. Stack type flexible printing machines are typical example of this extra capacity of Remak.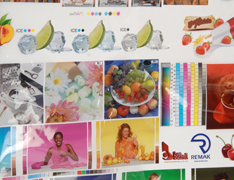 Thanks to Remak's CI series machinery for better color registration, by means of Central Impression configuration, the raw material to be printed is supported by the Impression Cylinder. Thus color register is is greatly impoved.